Plano TX Garage Door
Welcome to our website! You have arrived at the premiere Plano Garage Door company in Texas. It is our pleasure to offer you the finest in garage door sales, service, repair and installation in the greater Plano TX area. Keep reading to see why local residents rate us tops for all their Plano Garage Door needs.
Plano Garage Door has been providing top-level garage door services to the residents of Plano for many years now. Homeowners have come to rely on the expertise of our highly trained, licensed, bonded and insured field reps. Our technicians are known far and wide for getting the job done right in a timely and professional manner. Our pleasant, friendly employees are available round the clock, seven days a week. This extra coverage helps us get the job done fast and correctly so that you can get back to your life. Plano Garage Door also offers affordable prices so important in today's economy. In addition, we carry a large inventory of garage doors, garage door springs, openers and other accessories to help you, the customer in making the very best selection and choices for your home. Our guaranteed work and our fast response times have helped earn us our sterling reputation as the Gold Medal garage door company in Plano, TX.
Garage Doors Replacement Plano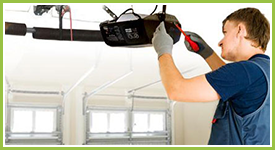 Plano Garage Door is your best choice when it comes to replacing your garage doors and here are some reasons why. We stock all the latest models and name brands. Our style options and door materials are so varied that there is literally something for everyone. We promise to find the perfect match for your home and at a price you will love. We stock single and double doors, Rv doors, tilt up and roll up doors too. You have your choice of vinyl, steel, wood or fiberglass. Window and insulation packages are plentiful as are all the current styles. Choose from Old World, Western, Carriage House, Contemporary and others. Plano Garage Door also carries your favorite brand names like: LIFTMASTER, SEARS, CHI DOORS, CLOPAY, GENIE, AMARR, WAYNE DALTON and others. With this much selection to choose from and with our knowledgeable staff to help you, we are confident that you will make the absolute right choice for replacing the largest working appliance in your home!
Your garage door springs are the unsung hero in the garage. They do all the heavy lifting every time you open and close your garage door. An average garage door spring has a life span of about twenty thousand uses. Even though they play such an important role in operating your garage door, homeowners tend to take them for granted...at least until they break that is. With hundreds of pounds of garage door being lifted, a broken garage door spring could drop that door on whoever or whatever is underneath. To minimize risk to you and your loved ones, Plano Garage Door encourages you to call us at the hint of garage door spring trouble.
In order for these springs to be replaced or repaired correctly, they must be installed and calibrated to perfection. This is not a job for the local handyman. To ensure maximum safety and performance, a trained technician should be called upon to perform the job. There is just too much at stake to not use a trained specialist. Be sure to take note of our Plano Garage Door telephone number. You will love our fast response times and our professional in the field service.
Garage Door Opener Installation Plano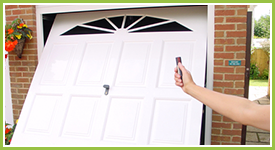 Plano Garage Door installs all the latest, most in-demand garage door opener models. Our friendly staff can help you decide which door opener unit is best for your home. If you require whisper quiet operation of your garage door, select one of our belt drive models. These are great if you have rooms above or next to your garage. Plano gets it's share of cold weather. Our screw drive opener models are specifically designed to function properly in all kinds of weather extremes. Plano Garage Door also installs the ever-popular jackshaft garage door openers. These wall mounted units are very popular due to their built in secondary power source. In times of electrical outages, these sure come in extra handy. Another advantage to the jackshaft openers is that they allow for extra room in garages where storage space is at a premium. As you can see, there are lots of options to choose from. Plano Garage Door works with all styles, models, and budgets. A simple call to our office will start the process.
Do you see now, why Plano Garage Door sets the Gold Standard for all things garage in Plano, Texas? Call us and see for yourself. You will love our friendly, professional and very affordable expertise. As soon as you make that call, we know that you will join the ranks of very satisfied Plano Garage Door customers!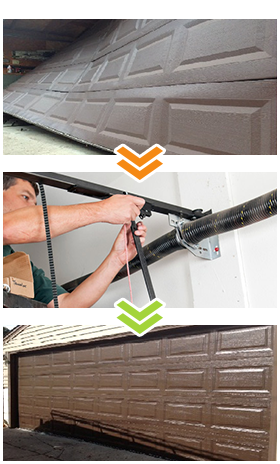 Professional Services
Fix Garage Door Spring
Garage Doors Repair
Garage Door Torsion Spring
Spring Replacement
Fix Broken Garage Door
Door Remote Replacement
Local Garage Door Parts
Torsion Spring Garage Door
Garage Door Hinges
Garage Door Roller
Garage Door Opener
Garage Door Tracks Insulated
Garage Door Installers
New Garage Doors
Roll Up Garage Doors
Replacement Opener
Automatic Garage Door Repair
Residential Garage Doors
Commercial Garage Doors
Garage Door Opener Installation
Our Service Locations